Black Spiders Lesson 13
ANNOUNCEMENT: Next week is lesson 14. The week of Thanksgiving is NO LESSON. The first week of December is our last lesson, lesson 15: INSTRUMENT DAY! Class will be full of fun, musical exploration, and activities, with a special gift at the end. You don't want to miss this class! If you have an instrument we can explore, please bring it. Thanks!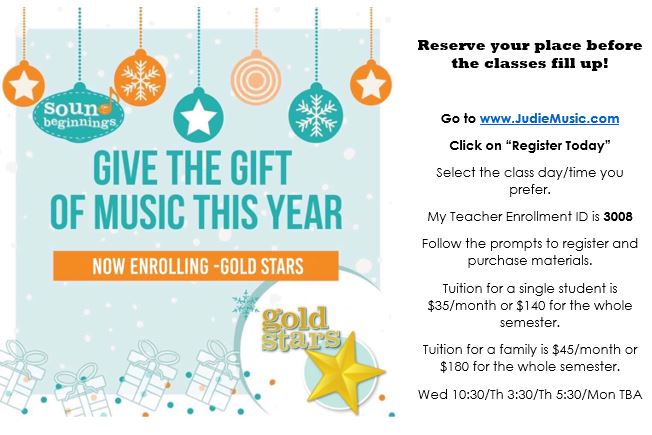 I think I have almost as much fun in class as the children! I love that Sound Beginnings celebrates play and find it amazing that play has been shown to be the most effective pathway to learning. Play encourages repetition (practice), problem solving, and interaction that creates a care-free atmosphere and allows the brain to relax and absorb information!
A musical suite is a collection of songs. Sergei Prokofiev wrote several musical suites and is considered a master at using music to tell a story. Our music for "Little Train" is from the suite "Winter Bonfire" and is appropriately titled "Departure". If you and your child have enjoyed listening to this piece, you will most likely enjoy his other, perhaps more famous, works that include "Peter and the Wolf", "Cinderella", and "Romeo and Juliet".
Optional home fun activity: Color the "Little Train" Smart Moves page on page 17 in the workbook
(Remember, these activities are optional but can be a great bonding experience to do with your child during the week.)
For my convenience, I have preloaded content for the whole semester. I will update each future post with specific time-sensitive info before I send the link each week. If you choose to read ahead you might see details that don't apply to your child's class. For this reason I do not recommend reading ahead. Thank you!